Brighten Your Home with Christmas Wall Art!
Tired of the usual holiday decor? Our Christmas wall art is tailor-made for those seeking a special touch. Pick a design, upload your photo, and watch us work our magic. Perfect for all photos - families, kids, and even your furry friends!
Preview by Email within 48h
Free Unlimited Revisions
12.500+ Happy Customers
Christmas Wall Art Designs
We've got fun and bright stuff for your walls. With our Christmas wall decorations, your home will look and feel super festive. We've got all kinds of designs, big and small, for every room.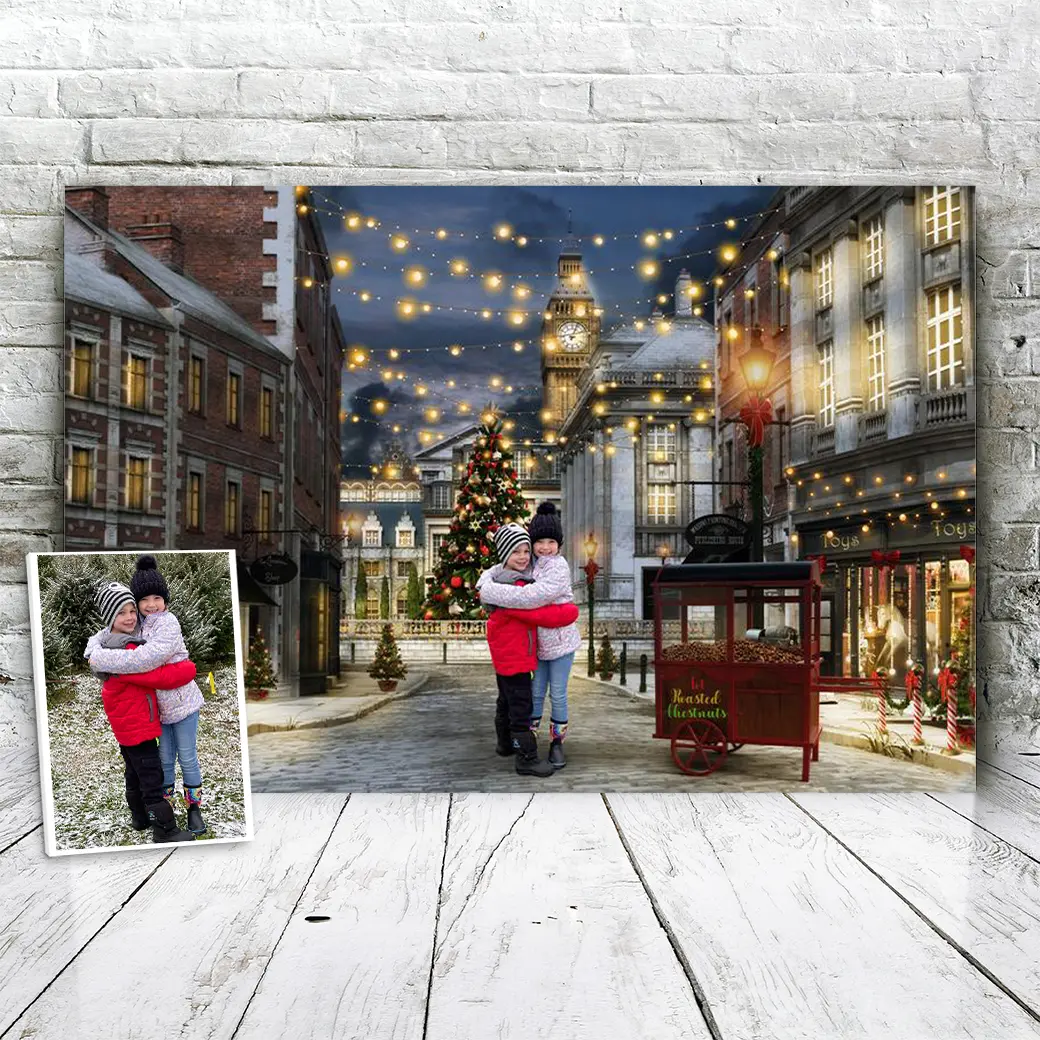 Unique Christmas Canvas Art!
Ready to make your home shine bright this holiday? Pick your favorite Christmas wall art and let the festivities begin! It also makes for a heartfelt Christmas present for your dear ones.
Don't Forget These Add-Ons
Personalized Christmas Cards
Share the joy and spirit of Christmas with friends and family in a truly unique way. Whether you want to showcase your family's special moments or send personalized wishes to your loved ones, our personalized Christmas cards are the perfect choice.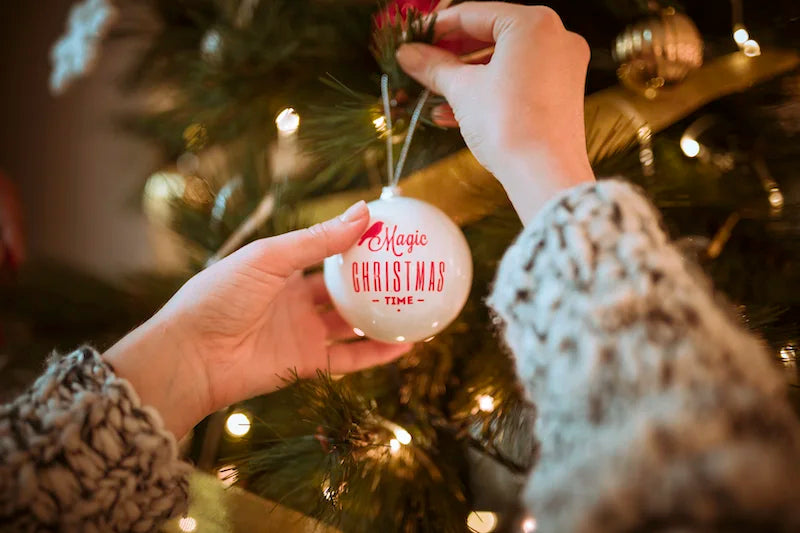 Personalized Christmas Ornaments
Transform your tree into a holiday masterpiece with these stunning metal Christmas ornaments. Add a touch of elegance to your festivities and make every Christmas unforgettable. You can add the Christmas ornaments to your card as add-on with your order.
FAQ
Do I get my canvas in time for Christmas?

The total ordering process takes approximately 6 - 12 business days. After your order has been placed the designers will get to work, and send you a design preview by email within 24h. To get your portrait in time for Christmas, place your order before the 8th of December.
Do I get a preview before I purchase?

Yes, with every product we have a "Live Preview" feature. However, this is only to give you an idea of what it might look like; this is not the end result! Once the order is placed, the designers will start working on your order manually. Within 24h, we will send you a preview of the design by email. Make sure you have entered a correct email address and also check your spam or promotions inboxes, our email may end up there.

We will make sure you are 100% satisfied. You can request unlimited revisions on the design sample before it is printed. If we can't come to a satisfactory result at this stage, you can cancel the order free of charge

What do you put on a wall for Christmas?

For Christmas, many choose to adorn their walls with festive decorations. Popular options include Christmas wall decorations, wreaths, string lights, and garlands. Hanging stockings, framed holiday quotes, and even advent calendars can add a festive touch. Some also opt for removable wall decals with holiday motifs or personalized family holiday canvas for a unique touch.
When should I take pictures for my personalized Christmas canvas?

For a personalized Christmas canvas, timing isn't a concern! If you have a favorite family photo from the past that you'd like to transform into a Christmas portrait, you can use that too. Whether it's a picture from last Christmas or a cherished memory from years ago, our service allows you to create a wonderful Christmas canvas to enjoy during the holiday season.
How to decorate a plain wall for Christmas?

Decorating a plain wall for Christmas can be both fun and transformative. Start by choosing a theme or color scheme. Next, consider adding a large piece of Christmas wall art as a centerpiece. Surround it with complementary decorations like twinkling lights, paper snowflakes, or tinsel. For a 3D effect, add some hanging ornaments or small wreaths at different levels. Remember, balance is key, so avoid overcrowding and ensure each decoration has its own space to shine.
Where to showcase my Fabulous Christmas canvas?

Capture your holiday memories and display it proudly next to your Christmas tree!
You can also choose any other place you like for a unique holiday touch. And if you're searching for an outstanding Christmas gift, this portrait will surely surprise and make someone happy.

How it Works
Step 1: Choose a design

With over 150 designs to choose from, there is a design to suit every age, interest and occasion!

Step 2: Upload a photo

Upload your favorite photo.
A Live Preview will appear where you can get an idea of what it will roughly look like. (This is not the final result!)

Step 3: Place the order

After placing your order, our team of talented designers will start working on your order. Within 48 hours, you'll receive a preview by email, which you can approve or request adjustments until you are 100% satisfied!